News
Teen Migrant Hit by Car on El Paso Highway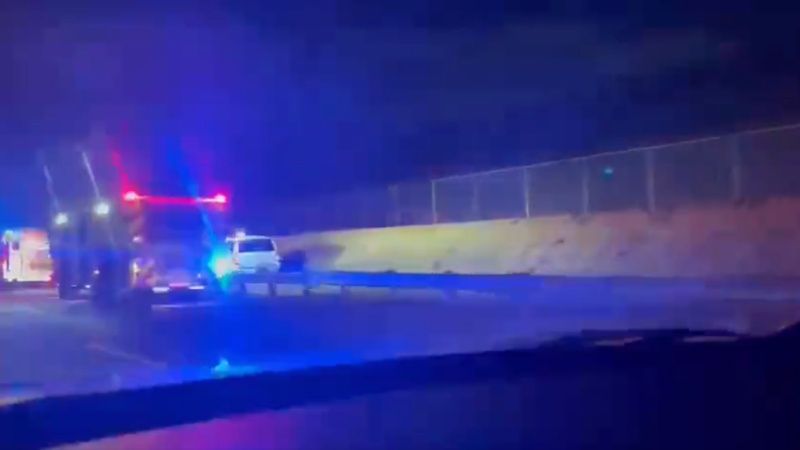 A young illegal alien from Mexico was struck by a car while running across a highway in El Paso this week, according to reports.
The horrifying incident unfolded on Wednesday morning in the West Texas border city, where migrants have been swarming local freeways after illegally entering the U.S.
New Mexico resident David Herrera, 63, was driving his wife to work on Interstate 10 when he encountered a group of migrants on the high-speed roadway, the New York Post reports.
He swerved in an attempt to avoid a collision, but struck a 15-year-old male.
Herrera pulled over nearby in a state of shock.
"Once I hit him, I just stopped over here," said Herrera, who could barely speak because he was so traumatized.
Emergency services rushed the teen to local hospital where he was treated for a broken leg and other injuries.
The group had reportedly scaled a 30-foot border wall and scrambled across two highways before tragedy unfolded as they attempted to traverse a third.
Reporters from the Post say they arrived on the scene during a ride-along with Texas Department of Public troopers.
"There are parts of Texas where you have to worry about hitting a deer," one observer told the paper. "Here in El Paso, we worry about hitting people running across the border."
Shocking videos of illegal aliens navigating South Texas highways on foot have been circulating on social media, as Infowars has reported.
Highway signs in El Paso now warn drivers to "Watch for unexpected pedestrians."
Federal authorities have reportedly released nearly 90,000 illegal aliens into El Paso since Aug. 22.
Border agents have been encountering roughly 2,500 illegal migrants daily in El Paso Sector.
This article was originally published by InfoWars.
---
Visit BorderHawk.news