Europe
Teens Slain by Palestinian Suspect During Stabbing Rampage on Train in Germany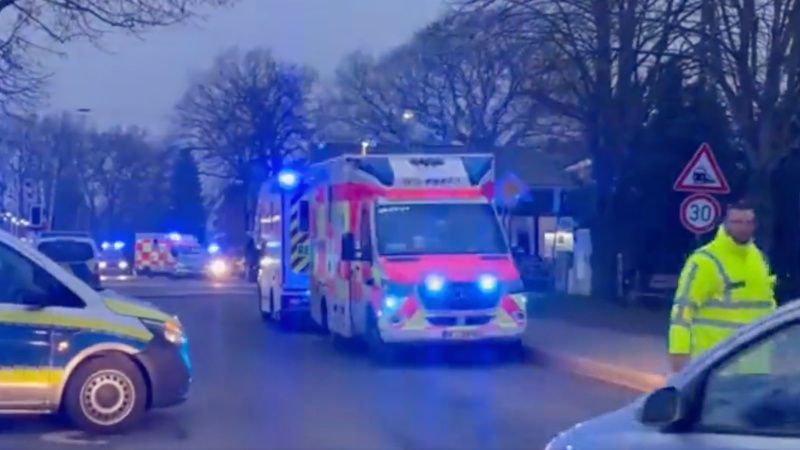 Two teenagers were killed and others wounded when a 'refugee' from Palestine with an extensive history of violent crimes embarked on a stabbing rampage aboard a train in Germany this week, according to reports.
The horrifying attack unfolded on Wednesday afternoon in the state of Schleswig-Holstein.
Chaos broke out on a Deutsche Bahn regional train traveling from Hamburg to Kiel when a man began slashing passengers at random.
At least five people were seriously wounded, including a 16-year-old girl and a male (19) who lost their lives. They reportedly knew each other.
The assailant made his way through multiple cars before riders began fighting back, throwing suitcases at the man in an attempt to slow him down.
When the train reached a stop in the town of Brokstedt, frantic passengers piled out and the suspect was arrested.
He was later identified as a 33-year-old 'stateless' Palestinian migrant named Ibrahim A. who arrived in Germany in 2014.
In the years since, he has been tied to at least a dozen criminal incidents, including three knife attacks and also violent sexual offenses.
Ibrahim was reportedly released from detention just six days before the stabbing spree.
"Three times. THREE times the perpetrator of Brokstedt already attacked people with a knife. Most recently a homeless man. And yet he was allowed to roam free here," German columnist Anabel Schunke wrote on Twitter.
Ibrahim is being held under suspicion of multiples counts of murder and attempted homicide. An investigation is ongoing.
German mainstream media has been working to hide the attacker's background by omitting key details from their reporting and shutting down comment sections.
Public broadcaster Norddeutscher Rundfunk (NDR) even chided Facebook users for discussing the suspect's origins, saying that doing so "leads to discriminatory generalization or misinterpretation."
"Yes, correctness is very important to us. As well as ridding our pages of racism and xenophobia. This is not censorship, but preservation of democracy."
Despite migrants continuing to perpetrate heinous acts of violence against Germans, officials and law enforcement frequently warn citizens against developing 'anti-immigrant' sentiments.
This article was originally published by InfoWars Europe.
---
Visit BorderHawk.news