News
'Texas Bus Migrants' Arrested for Looting New York Department Store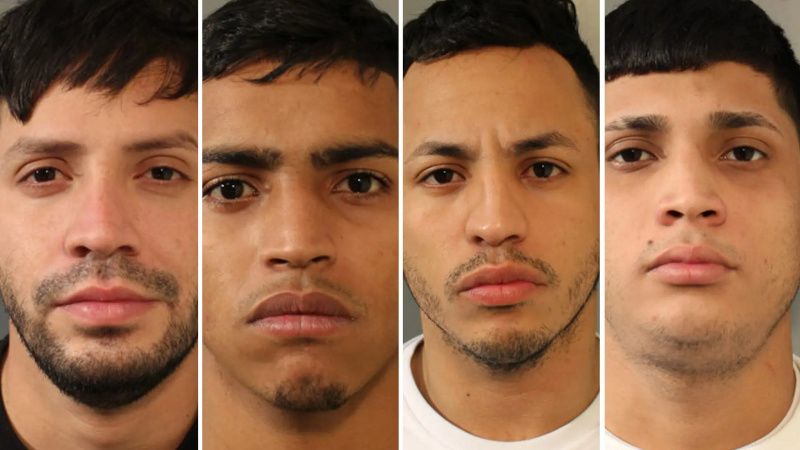 Police arrested four illegal aliens suspected of looting a New York department store after being bused to the Big Apple from Texas, according to reports.
The shoplifting spree occurred on January 9 on Long Island, but information about the suspects has just been made public.
Four men identified as Wrallan Cabezas Meza, 19, Miguel Angel Rojas, 21, Rafael Rojas, 27, and Jose Garcia Escobar, 30, traveled from New York City to Roosevelt Field Mall in Garden City in a 2006 BMW with phony license plates, according to court documents reviewed by the New York Post.
They are accused of stealing merchandise from Macy's worth nearly $12,500.
The group was reportedly caught when they were pulled over for failing to use a turn signal while driving in the nearby town of Hempstead.
"The suspects later told a Spanish-speaking Nassau County detective that they came to New York City on a bus from the Lone Star State, Detective Lt. Richard Lebrun said," the Post reports.
"It was unclear when they were brought up north, but Meza crossed the US-Mexico border on July 4, 2022, and the others during September last year, according to Nassau County cops."
All four suspects were released after appearing in court on January 10, two without bail and two on bond.
At least two of the men have been living in the Westin Hotel in Manhattan under Mayor Eric Adams' controversial program to house illegal aliens in hotels across the city.
More than 41,000 'asylum seekers' have arrived in New York City since last spring.
Mayor Adams recently announced the Brooklyn Cruise Terminal will soon be used to accommodate 1,000 adult male migrants who will receive "medical, food, laundry" services.
This article was originally published by InfoWars.com
---
Visit BorderHawk.news