News
Texas Rangers Seize Border Island Controlled by Criminals for Decades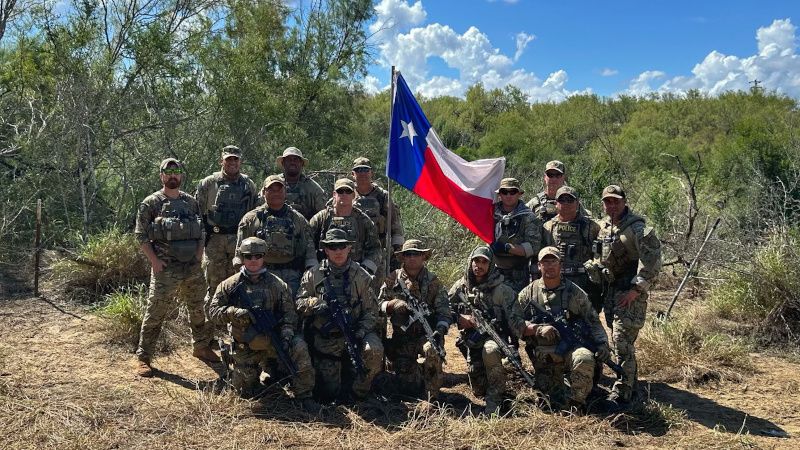 Texas authorities say they have seized an island in the Rio Grande that has been under the control of international criminal networks for decades.
On Monday, a Texas Rangers Special Operations Group planted a state flag in the soil on Fronton Island amid a push to restore law and order in the border region.
Texas Gov. Greg Abbott shared photos from the symbolic moment on social media.
The island, which consists of approximately 170 acres of land along the U.S.-Mexico border, has been a hotspot for criminal activity and human trafficking for many years.
"This is OUR land. We've taken control of it away from transnational criminal organizations that were using it to facilitate illegal immigration & drug smuggling," Gov. Abbott declared over the weekend.
Todd Bensman, senior fellow at the Center for Immigration Studies, embedded with authorities, sharing photo and video on Monday as teams made final preparations to "seize it from the cartels and deny its use for drug trafficking and other evils."
Last month, the Texas General Land Office (GLO) declared that Fronton Island is state-owned land and authorized state police and military access "for the purpose of policing and patrolling."
"Fronton Island has served as a hot spot for drug and human trafficking and dangerous cartel activity in the past couple of months. This more than 170-acre island is the latest state-owned island the GLO has allowed DPS to police and patrol in order to stem the flow of illegal immigration and various unlawful, dangerous cartel activities," the GLO said in a statement.
Last month, Texas authorities moved swiftly when illegal aliens planted a Venezuelan flag in another island in the Rio Grande near Eagle Pass.
---
This article was originally published by InfoWars.com
---
Please consider donating to support our work.
Visit BorderHawk.news