News
Truck Flips With Dozen Occupants During Suspected Smuggling Attempt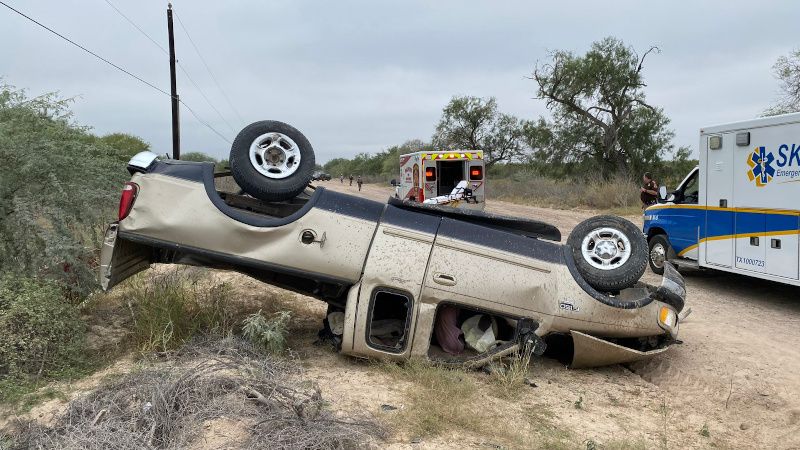 A horrifying crash left at least one person dead when a suspected human smuggler attempted to elude Texas police this week, according to authorities.
The incident unfolded on Wednesday in La Joya, a city near McAllen in Hidalgo County.
A pickup truck carrying a dozen occupants fled from Texas Department of Public Safety (TxDPS) troopers at a high rate of speed before wrecking on a dirt road.
"TxDPS is investigating a single vehicle fatal crash in La Joya," TxDPS spokesman Lt. Chris Olivarez explained on social media. "Driver to a Ford truck evaded from law enforcement after disregarding a red light. Due to excessive speed & recklessness the driver crashed & rolled over on a dirt road – 12 occupants ejected & 1 deceased."
"TxDPS is the lead investigating agency & suspect human smuggling. 11 occupants including the driver have been transported to the hospital. More details to come. This is still an active investigation."
Lt. Olivarez initially included a photograph of a passenger who was either seriously injured or deceased but later deleted the post.
However, Fox News correspondent Bill Melugin retweeted the original post prior to removal.
"The graphic reality of what takes place at the border almost daily," Melugin wrote.
WARNING: DISTRESSING CONTENT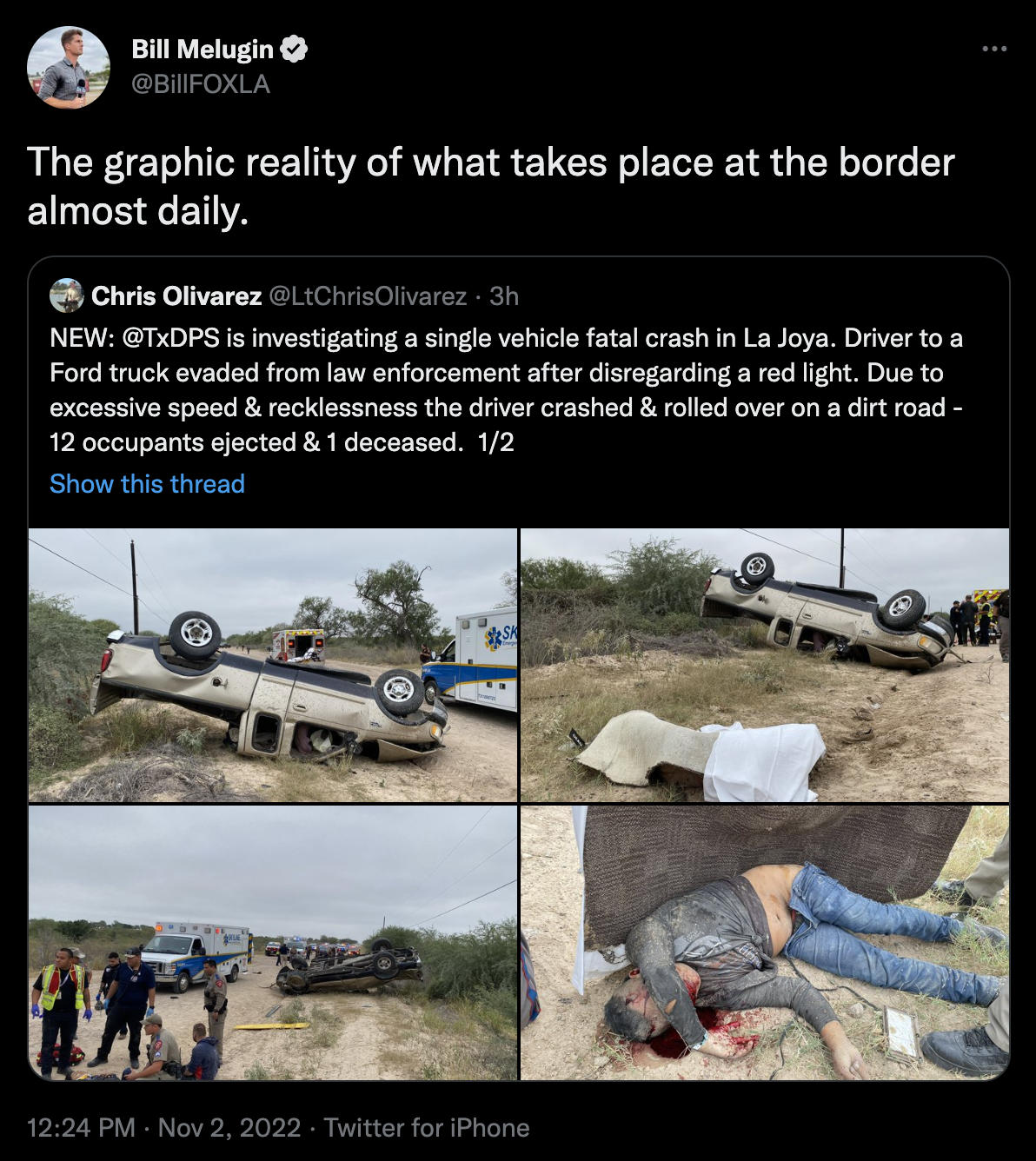 Melugin shared additional videos and photos from the border crisis on Wednesday, including footage of a group of illegal aliens wandering down a Texas highway with no authorities to be seen.
This article was originally published by Newswars.com.
---
Visit BorderHawk.news