Europe
UK Discovers 'Underage' Boat Migrant Actually 42-Year-Old ISIS Operative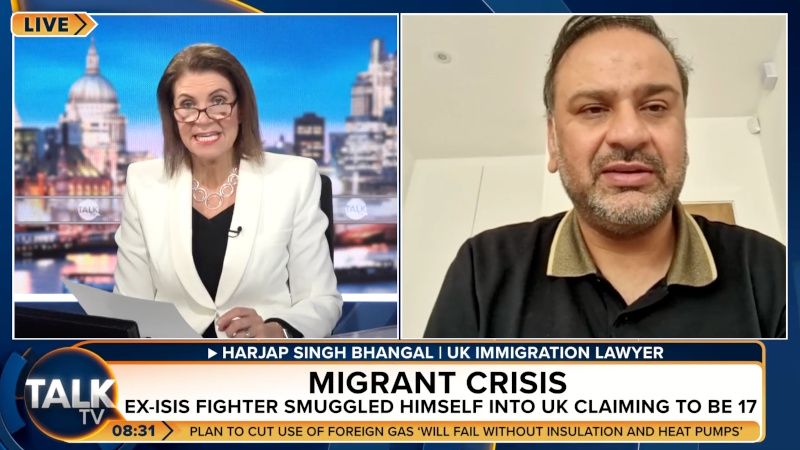 Authorities in the United Kingdom recently discovered an Iraqi migrant who claimed to be a teenager after arriving via the English Channel is actually a 42-year-old former ISIS operative, according to reports.
The shocking revelation, which was reported by the Daily Mail over the weekend, was called one of the most "egregious examples" of illegal migration and asylum abuse by a Home Office spokesman.
The suspect, identified as "AJ" by authorities, reached Britain in 2021 among the waves of migrants crossing the Channel in recent years, often with the assistance of U.K. border and maritime agencies.
"Despite his thick beard, receding hair and 'numerous' tattoos on his arms and neck, he applied for asylum as an Unaccompanied Asylum Seeking Child and was put in local authority care in London," the Mail reports.
Officials later ran AJ's fingerprints in a European database and discovered he had been encountered in 2006 in Iraq by U.S. and U.K. forces who recorded him as a known terrorist.
"This is one of the most extraordinary cases we've ever encountered. It's common for adult migrants to claim they are children, but we think this is the oldest person to make that claim," a source told the Mail.
"He was also very clearly not the age he claimed to be. Some of the tattoos on his arms had been there a long time and had started to fade. He also had a thick beard and lines on his forehead and around his eyes. When we checked him on the Eurodac system, his true identity popped up, and his name was red-listed, meaning he is considered a potential threat to national security. He is known to have been part of Isis in Iraq and took part in terrorism campaigns. We are now trying our hardest to get him out of the country."
AJ previously spent time in a residential facility for underage migrants but is now living in a 3-star hotel while taxpayers foot his legal bills as he fights deportation.
He claims he has depression which requires treatment from the National Health Service and also that expelling him to his home country of Iraq would violate his human rights.
Nearly 46,000 migrants landed on U.K. shores in 2022 – but just 215 were expelled.
While at least 19 suspected terrorists were identified among Channel migrants last year, "just seven of those who were found to be criminals were deported by the Home Office," The Sun reported earlier this month.
Migrants often lie about their ages to European authorities, as Infowars has frequently reported.
This article was originally published by InfoWars Europe.
---
Visit BorderHawk.news