Europe
Watch: African Jihadist Blocks Paris Train, Pelts Windows With Stones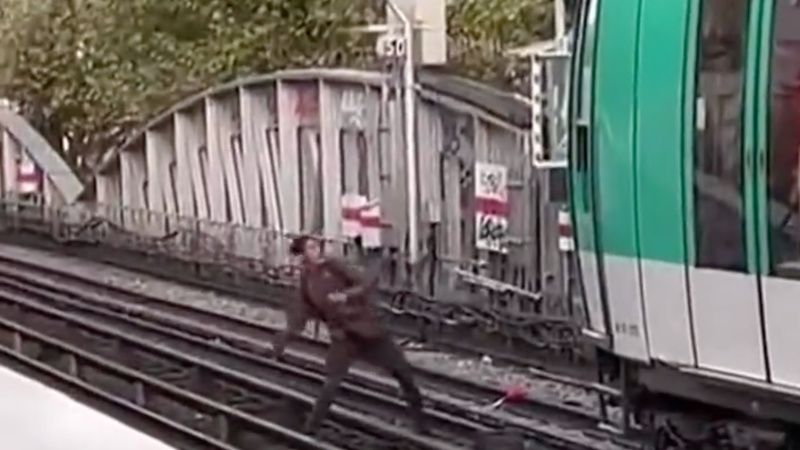 An illegal migrant from Africa was arrested after standing on rail tracks in Paris and pelting a blocked train with stones while shouting Islamic slogans, according to reports.
The incident unfolded on Saturday evening in the 18th arrondissement of the French capital.
Video shot by a witness shows a man hurling rocks at the driver's compartment of a tram stopped at a station.
The crazed man can be heard yelling "Allah akbar" during the standoff.
"According to police sources, the scene took place this Saturday evening, August 29, in Paris (18th)," French journalist Amaury Bucco reported on social media.
"The man, Houcine G., 26 years old, is an Algerian in irregular situation, registered S for radicalization, who was placed in the Psychiatric Infirmary of the Police Headquarters."
Stranded passengers can be seen sitting on the train as other riders watch from the platform.
"You will notice that nobody speaks French, and that there is no French person in the video," observed Twitter user Based Helvetia.
During a similar episode in England earlier this month, police apprehended a knife-wielding man shouting "Allah akbar" in a residential neighborhood in Birmingham.
Foreign jihadists continue to wreak havoc across Europe.
This article was originally published by Infowars Europe.
---
Visit BorderHawk.news