News
WATCH: 'Enormous' Hordes of Illegals Invade America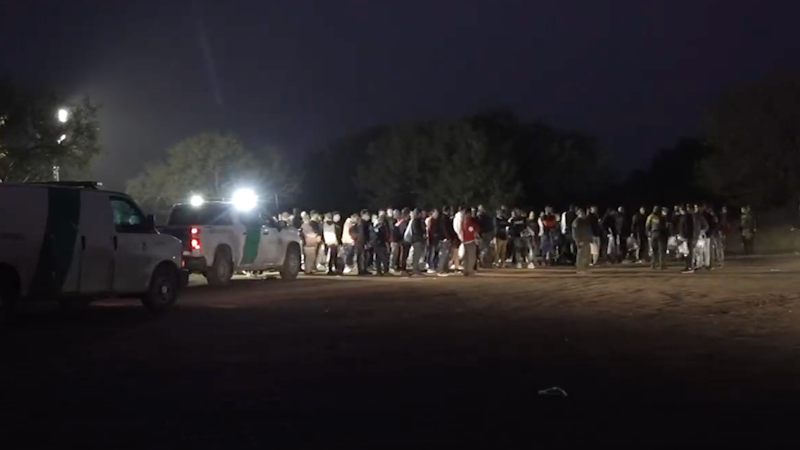 Illegal aliens are entering the United States in coordinated groups that continue to grow larger as the Biden regime does little to stem the tide, according to reports.
More than 1,700 migrants swarmed Eagle Pass, TX, in three mass-crossings in the span of around 24 hours this week.
On Thursday, approximately 700 illegal aliens streamed into the area in one of the largest pre-planned entries of the Biden border rush.
"An enormous single group of nearly 700 migrants crossed illegally into Eagle Pass, TX during the pre dawn hours this morning, almost all of them single adults," Fox News correspondent Bill Melugin reported.
"Several busloads of migrants had been transported away by Border Patrol by the time our team got on scene."
On Friday, a thousand more illegals flocked to the same region in two, simultaneous incursions.
"Approximately 1,000 migrants just crossed illegally into the Eagle Pass, TX area in two separate, huge groups at the exact same time," Melugin reported alongside photographs of drone footage.
"One group around 650 in size, the second group about 350 in size. Group of 700 crossed here yesterday. Massive numbers there."
During the same stretch, Melugin shared a variety of photos and videos of additional smuggling attempts, illegal entries, and busts that unfolded across Texas.
Several illegal aliens were found hiding inside various compartments of a big rig in Hebronville, TX.
Another group of illegals was apprehended by TxDPS troopers in a residential neighborhood in La Joya.
Illegal aliens bailed out of a car during a pursuit into a neighborhood in Penitas, TX.
Chaos unfolds constantly along the Texas-Mexico border, as Infowars regularly reports.
This article was originally published by InfoWars.com.
---
Visit BorderHawk.news