News
WATCH: Illegal Aliens Hide Under Houses to Escape Texas Police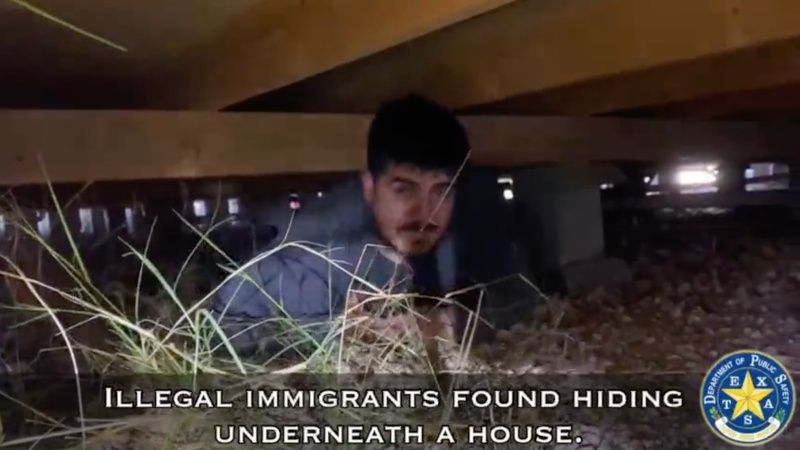 Illegal aliens were caught hiding under private residences following a high-speed pursuit in Texas this week, according to authorities.
U.S. Border Patrol (USBP) agents and Texas Department of Public Safety (TxDPS) troopers found illegal migrants cowering beneath homes during enforcement operations in the Rio Grande Valley Sector.
TxDPS spokesman Lt. Chris Olivarez posted footage from the bust on social media on Wednesday.
"TxDPS & USBP apprehended several groups of illegal immigrants & arrested two human smugglers," Lt. Olivarez wrote.
"During a high-speed chase, the driver & multiple subjects bailed out & hid underneath houses. The driver & 4 passengers are illegal immigrants from Mexico."
Lt. Olivarez appeared on Fox Business on Wednesday to discuss "staggering" numbers of illegal aliens entering Del Rio Sector in Texas.
Nearly 6,500 illegal migrants were apprehended in the sector in one week, while nearly 4,300 more are known to have entered without capture.
Additionally, thousands more are likely to have illegally crossed into the sector without detection during the same period.
Lt. Olivarez shares footage of harrowing interceptions of illegal aliens on social media nearly every day.
Chaos unfolds constantly along the Texas-Mexico border.
This article was originally published by InfoWars.com
---
Visit BorderHawk.news