News
Watch: Illegal Aliens Trudge Through Snow at Northern Border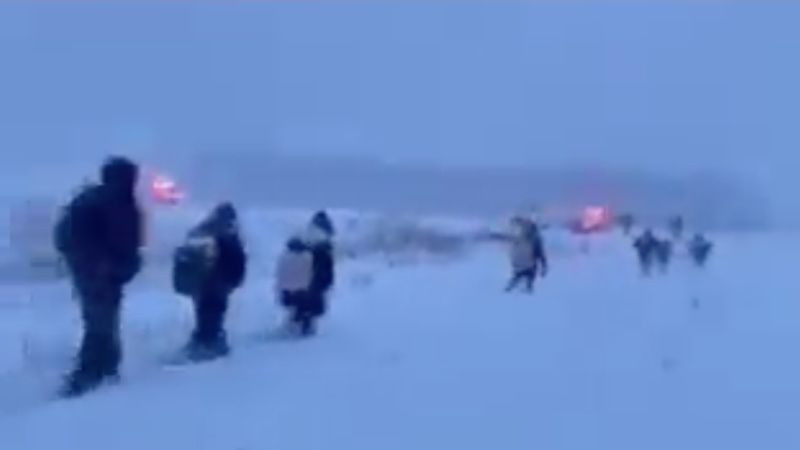 Nearly 100 migrants from various countries were caught illegally crossing the Canadian border into states in the northeast amid snowy conditions last weekend, authorities say.
The Biden border crisis is raging on many frontiers, including Border Patrol's Swanton Sector, where more apprehensions have been made since Oct. 1 than the previous three fiscal years combined.
Chief Patrol Agent Robert Garcia has shared photos and video footage of various interceptions that unfolded in recent days across the region.
"This was just one of several groups Swanton Sector agents encountered over the snowy weekend," Garcia wrote on Thursday.
"94 individuals from 11 different countries were apprehended across New York and Vermont."
On Tuesday, a Border Patrol canine helped agents track down seven Mexican nationals who illegally entered the U.S. near Mooers, NY.
"Swanton Sector Agents are seeing elevated levels of illegal entries from Canada," Agent Garcia reported on Wednesday.
"In just over 5 months, we have apprehended more individuals than the last three (3) Fiscal Years combined. The current rate of illicit cross-border activity is unprecedented for Swanton Sector."
Infowars has frequently reported on the surge of illegal migration along the northern border of the U.S.
Customs and Border Protection recently transferred 25 Border Patrol agents to Swanton Sector, which covers Vermont and portions of New York and New Hampshire.
Encounters of illegal aliens in Swanton Sector have increased nearly every month since January of 2022.
This article was originally published by InfoWars.com
---
Visit BorderHawk.news