News
WATCH: Illegals Run Through Texas Border Neighborhood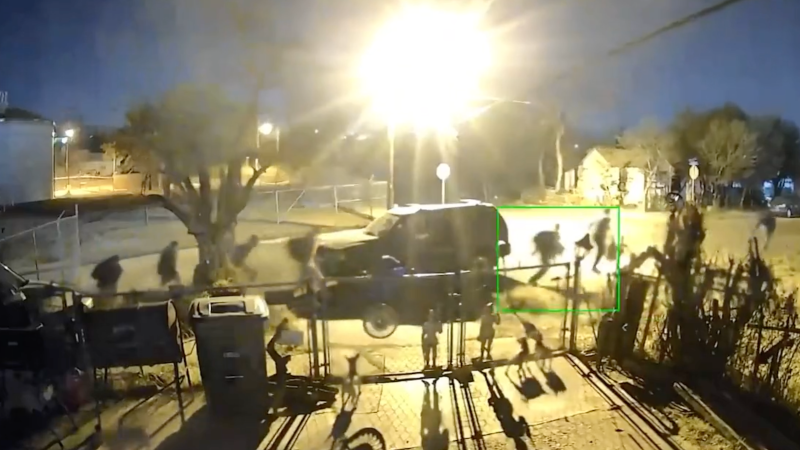 Illegal aliens are literally running rampant through residential neighborhoods in South Texas, according to reports.
Surveillance footage shared with local media by a homeowner in the border city of Eagle Pass shows groups of migrants fleeing from Customs and Border Protection (CBP) agents after illegally entering the United States.
"A resident in Eagle Pass, TX shared this home surveillance video with me. She describes this as a daily occurrence. At least 9 migrants can be seen running as a CBP truck tries following them," Fox 26 reporter Matthew Seedorff explained in a Twitter post on Monday.
Seedorff shared another video apparently taken at the same property showing two illegal aliens climbing over a fence as a CBP agent pursues them in broad daylight.
Fox News correspondent Bill Melugin, who has covered the Biden border crisis extensively, corroborated Seedorff's reporting, highlighting footage from a similar episode he witnessed in Eagle Pass last year.
"This happens daily. Dozens of times I've watched as people cross the river into a park, then walk into downtown Eagle Pass and disappear," Melugin wrote.
Eagle Pass lies in Border Patrol's Del Rio Sector, which has seen more than 675,000 illegal alien 'encounters' since October 1, 2021. Tens of thousands more illegal entries have gone unchecked or undetected during the same period.
This article was originally published by InfoWars.com
---
Visit BorderHawk.news