News
Wild Video: Smuggler Crashes Fake Work Truck Packed With Illegals on Texas Ranch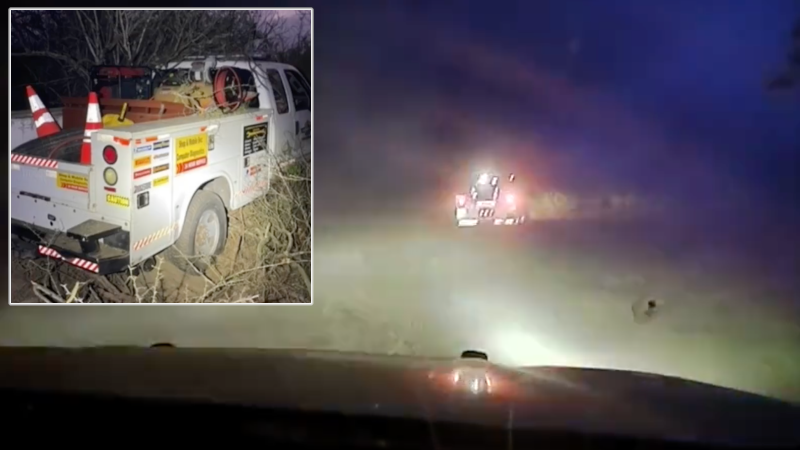 A group of illegal aliens were arrested after a human smuggler crashed a phony work truck on a private ranch during a high-speed pursuit in Texas, authorities say.
The harrowing incident unfolded on Friday night in Brooks County.
A Texas Department of Public Safety (TxDPS) trooper was tailing a suspicious "work-style truck" on Highway 281 when the driver "activated his amber emergency lights in an attempt to blend in with other vehicles," TxDPS explained in a statement.
The driver began making evasive maneuvers, speeding up and then exiting the highway.
"The smuggler drove through a ranch & into the brush, absconding on foot," TxDPS spokesman Lt. Chris Olivarez wrote on social media.
"W/ the assistance of [U.S. Border Patrol], 8 illegal immigrants were apprehended. Driver remains at large."
Lt. Olivarez frequently shares videos and photos from migrant apprehensions and smuggling busts in Texas.
On February 19, a Cuban citizen was caught transporting eight illegal aliens, including a 5-year-old boy, in Kinney County, TX.
This article was originally published by InfoWars.com
---
Visit BorderHawk.news