Exclusive Reports
EXCLUSIVE: Biden Regime Deploys Heavy Machinery to LIFT Razor Wire for Massive Mob of Illegals at Rio Grande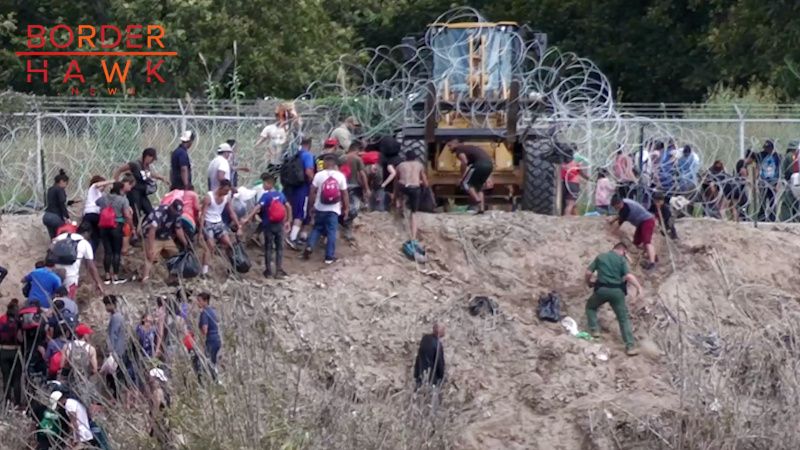 Border Hawk cameras captured the moment Border Patrol used heavy machinery to raise concertina wire erected by Texas authorities - just as a group of more than 300 illegal aliens 'coincidentally' arrived in the area and stormed the river bank at Eagle Pass, TX.
"This huge caravan of around 300 migrants crossed into Eagle Pass thanks to Border Patrol lifting the barbed wire. Hundreds of migrants crossed in a few minutes," Border Hawk correspondent Efraín González reports.
"Somehow, these large groups of migrants are informed about the place and time when the forklifts raise the barbed wire to cross in groups."
Following last month's historic invasion of Eagle Pass, Texas, the number of migrants arriving by train is climbing again in Piedras Negras, Mexico.
Last month, Border Hawk was the first to report that hundreds of migrants hailing mostly from Venezuela were arriving via trains every day in Piedras Negras.
---
Follow Border Hawk correspondent Efraín González on X | Facebook | Instagram
---
Please donate to support our work.
Visit BorderHawk.news