News
WATCH: Migrants Ride 'Unmarked Police Vehicle' to US-Mexico Border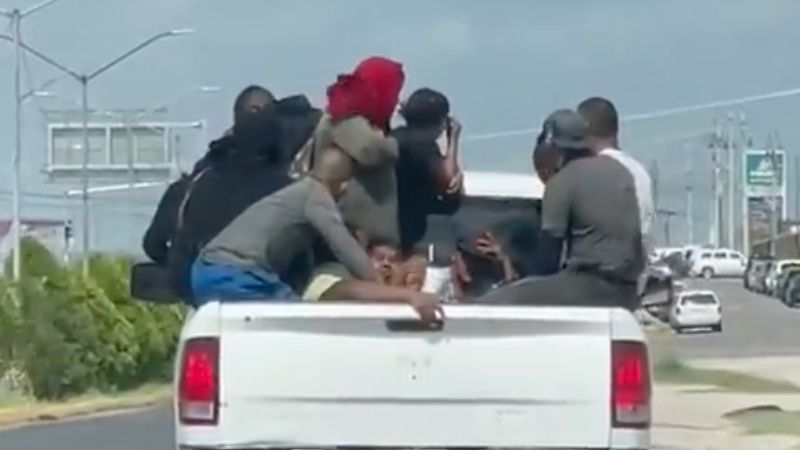 Mexican authorities are actively transporting migrants to the U.S. border, according to reports.
Footage shot by Border Hawk correspondent Efraín González appears to show a group of men riding in the back of a pickup truck bearing a police license plate as it heads north through Piedras Negras, which lies opposite Eagle Pass, Texas.
"Spotted in Piedras Negras by Efraín González, unmarked police vehicle transporting migrants to the river. The only identification on the pickup was the red letters on the license plates," independent border reporter Auden Cabello explained on social media.
"They don't want them in Piedras Negras, so they help them get through as quick as possible so they can cross into Eagle Pass."
The Mexican government is reportedly getting more involved in moving U.S.-bound migrants through the country.
A new program launched this week enables migrants to hop buses from the southern state of Oaxaca to Mexico City.
Between 800 and 1,000 migrants are expected to advantage of the scheme every day, according to state officials.
On Monday, Mexican President Andrés Manuel López Obrador revealed that approximately 10,000 migrants are heading to the U.S. border through Mexico on a daily basis.
To the surprise of many observers, the Department of Homeland Security announced plans this week to begin erecting barriers along the southwest border, despite President Biden vowing "there will not be another foot of wall constructed in my administration" in 2020.
Chaos unfolds constantly along the U.S.-Mexico border, as Infowars regularly reports.
---
This article was originally published by InfoWars.com
---
Please consider donating to support our work.
Visit BorderHawk.news